Are Mikimoto Pearls Valuable?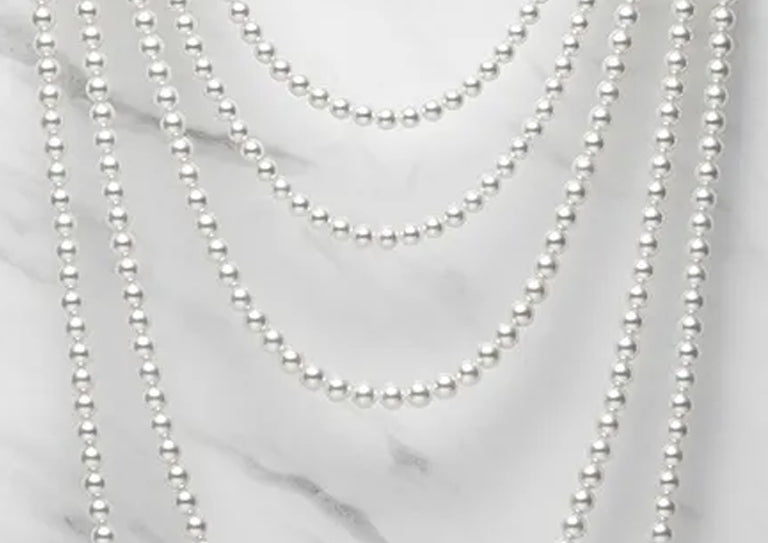 Known to be the best cultured pearls money can buy, these Mikimoto pearls ooze an unmatched luster. Moreover, their irresistible charming luminosity makes them a favorite for their sophistication. 
Mikimoto pearls are valuable with excellent quality that elevates them to global acclaim. Most experts consider them the finest pearls around the globe. They are a product of experimentation and exhaustive research, thanks to Kokichi Mikimoto, the pearl expert. 
If you have a panache for pearls, you already know that Mikimoto pearls sell for high prices. The pearls offer exceptional value to the discerning pearl lover. This guide explores some of the most-asked questions about these high-profile pearls.
What are the Mikimoto pearls?
Mikimoto pearls are sublime and lustrous Japanese Akoya pearls. These pearls originate from a pearl oyster, called Pinctada fucata martensii. The oyster is a native of the surrounding Pacific Ocean in Japan. 
In 1983, Kokichi Mikimoto, the King of Pearls, created the world's first cultured pearls. After noticing the diminishing supply of pearls, Kokichi decided to develop an alternative.
In 1888, with his wife's help, he established an oyster farm, the Mikimoto Pearl Island, originally the Shinmei inlet. He discovered that when he inserted a tiny particle into the oyster's flesh, it'd stimulate nacre secretions. Consequently, these secretions would then create a lustrous pearl.
After one too many attempts to cultivate the pearls and many years of obstacles and experiments, Kokichi finally triumphed. His wife retrieved their first semi-spherical cultured pearl in 1893. He patented the process of cultured pearls in 1916, leading to a revolution in the pearl industry.
In 1921, an article in a London newspaper alluded that they were an imitation of genuine pearls and, therefore, misleading. Mikimoto, in return, filed a lawsuit which he won after much publicity, making the pearls famous.
Not only was Kokichi Mikimoto an inventor, but he was also the brand's master marketer. He grabbed people's attention by creating Art Nouveau and Art Deco inspired jewelry pieces using his designs. In addition, in 1899, he opened his first store in Tokyo, and more stores followed in New York, Paris, and London. 
One of his attention-grabbing designs was his replica of the Liberty Bell with 12,250 pearls, which he showcased during the New York World's Fair in 1939.
What are the Mikimoto pearl types?
Some of the pearls you'll find in Mikimoto jewelry include:
Akoya pearls:

These are the most popular of all Mikimoto pearls, and they're priced based on their rich color and brilliant luster.  Only 5% of all harvested Akoya pearls are acceptable as Mikimoto quality. 

Baroque:

They have unique, organic shapes, beautiful silhouettes, and superb luster.

Conch:

These pearls have a characteristic flame structure that gives them a burning appearance on their surface.

Golden South Sea pearls:

They're said to be more rare than gold and are harvested from 9mm and above.

White South Sea pearls:

These pearls have a subdued opalescence and satiny luster that shifts with the appearance of light. Their shapes range from free-form baroque, teardrop, oval, and round. In addition, they're harvested from 9mm sizes.

Black South Sea Pearls:

The pearls are harvested in blue, pink, green overtones, pistachio, silver, black, and grey colors. Their sizes start from 8mm.
What is the cost range of Mikimoto pearls?
Mikimoto pearls cost as low as $300 for 7.0mm Akoya pearls stud earrings. On the higher side, it could cost you more than $500,000 depending on the pearl collection. 
For 5.0mm - 8.5mm pearls, you should expect to spend between $3,000 and $7,000, and finer qualities range even higher. More exotic pearl types like the South Sea and Tahitian pearls have a price ranging from $8,000 for simple pearl necklaces and higher for more exotic pieces. 
The wreath necklace above by Mikimoto has South Sea pearls surrounded by round-brilliant pear-shaped 53.98cttw diamonds mounted on 18K white gold. This exquisite jewelry piece retails for approximately $700,000. 
Are vintage Mikimoto pearls valuable?
Vintage Mikimoto pearls are valuable. They're gorgeous gems you can purchase at a fraction of the original cost compared to their modern counterparts. However, you must exercise caution before purchasing them to ensure they're genuine. 
The pearls can't be genuine if they don't have the signature Mikimoto authentication marks. Something to note, Mikimoto pearls retain their value based on their condition. 
How to determine the value of Mikimoto pearls
The value of Mikimoto pearls is determined by four primary grades. AAA is the highest pearl quality, followed by AA, A+, and A. There are four grade variants AAA1, AA1, A+1. and A1. The 1 shows that the pearls have more blemishes on the surfaces. 
Other methods used to determine the value of these pearls include:
Clasp characteristics:

Authentic Mikimoto pearl pieces bear an iconic "M" with an oyster shell profile. Additionally, you need to confirm the gold or silver metal mark.

Silk strand:

When purchasing a bracelet or necklace, examine the strand. What is the threading quality? Mikimoto pearls have a silk strand threading. However, you might realize that vintage Mikimoto necklaces may be restrung.

The overall quality of the pearls:

Mikimoto cultured pearls are well-known for their superior quality. Therefore, check out pearls for any inconsistent and thin nacre. Also, be sure to check for any irregularities or imperfections between pearls. Mikimoto artisans pair the pearls to ensure unblemished spherical surfaces and uniform size.

The tooth test:

To test the authenticity of your Mikimoto pearls at home, a tooth test is a simple way to do it. Rub the pearl gently on the surface of your tooth. If the pearl gets rough and gritty, it's genuine. If it feels too smooth, that's a sure sign that it's fake. 
Conclusion
When you shop at C.D.Peacock, you'll find some of the best quality Mikimoto pearls at a reasonable price compared to the high-end brands. From the exotic Tahitian to golden and white South Sea pearls, we have a selection of some of the best pearls – at negotiated price points.
All our pearls match your desired specifications, and they're what you've been dreaming of at a wallet-friendly price. We also provide our customers with excellent customer service and a pearl repair and care service at a flat rate. We ensure your jewelry stays as beautiful as you bought it. 
Discover our full range of pearls here!