CD PEACOCK PARTNERS WITH NONPROFIT ORGANIZATION FOSTER LOVE TO SUPPORT CHICAGO'S FOSTER YOUTH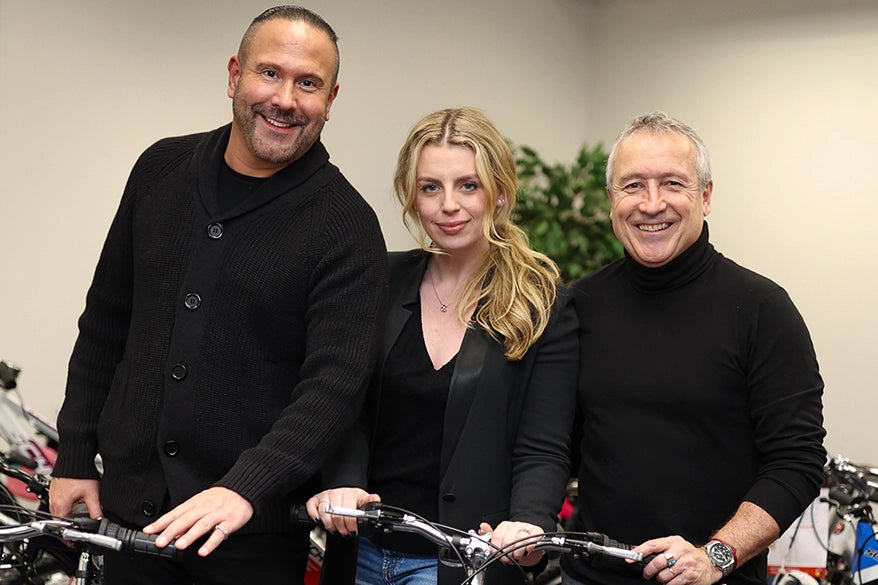 CD Peacock, Chicago's first business and jeweler, is helping to improve the lives of children in Chicago's foster care. By joining forces with Foster Love (formerly Together We Rise), a nonprofit organization devoted to improving children's lives in the foster care system, CD Peacock donated 50 bicycles and 130 custom duffle bags to a Chicago foster care center.
During their annual chain-wide charity event CD Peacock allocated a portion of sales to purchase kits to build bicycles and assemble duffle bags filled with childhood staples through Foster Love's Build-a-Bike and Sweet Cases® initiatives.  When over a hundred boxes arrived at CD Peacock's Oakbrook location, the Peacock employees formed teams both on and off the sales floor and spent the day assembling bicycles and decorating and filling the Sweet Cases®.  The next day, their labor of love was delivered to local foster children who were all too ready to receive them.
Why Bicycles?
Children in foster care need time just to be kids, and bicycles can offer key memories and childhood moments. Owning a bicycle can also help young kids develop confidence while having fun, and teen bikes ensure that these youth have access to personal transportation.
Why Sweet Cases®?
Foster Love's Sweet Cases initiative provides duffel bags filled with a teddy bear, blanket, crayons, coloring book, and hygiene kit to children in foster care. Typically, these children are given trash bags to pack their belongings, making them feel disposable during one of the most difficult moments in their young lives.
"We are proud to support the initiatives of Foster Love as it continues our commitment to direct participation in our community. Children in the foster care system deserve to feel loved and supported and we are honored to play a small part in providing them with things that bring childhood joy," says Chelsea Holtzman Lawrence, CD Peacock Vice President of Marketing and Communications.
For more information on Foster Love please visit: https://www.fosterlove.com/
Download All Files
Chelsea Holtzman-Lawrence - VP Marketing and Communications, Adam Woitowski - Chief Commercial Officer, Oliver Stip - President

Chelsea Holtzman-Lawrence - VP Marketing and Communications, Brandon Lawrence - Director of Digital Marketing

C.D. Peacock purchased and assembled 50 bicycles for foster children in Chicago.

C.D. Peacock team members assembling a bicycle for a child in Chicago foster care

C.D. Peacock sales professional decorating a duffle bag for a child in Chicago foster care, to carry their personal belongings.