WHAT'S YOUR WATCH MADE OF?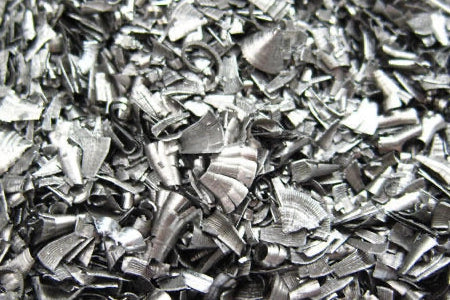 In the watch industry, there is so much talk about the looks of a watch, its features, its functions, what powers it. But sometimes there is another conversation, one that can be overlooked: the material that your watch is made of. Today, we have so many choices of materials for cases, bezels, straps and more that it can be a little mind boggling. Keep in mind, though, that what your watch is made of can impact things like durability, scratch-ability, longevity, and even price.
Long the staple in watchmaking, noble materials such as gold and platinum remain important to the watch world. They are considered the precious metals and will never go out of style. But they simply aren't enough for today's visionary watchmakers who are spending millions investing in new substances that offer an added advantage to the wearer and make an important statement in time.
In addition to searching for new materials, many brands are finding new ways to make and machine existing materials, creating alloys that are ever stronger and more durable or hypo allergenic or something. In fact, some brands have even established their own research laboratories or working with universities or outside-the-watch-world companies for new alternatives. Here, we take a look at some of the top alternative materials on the market for watch cases and bezels, what they are and why they matter.
Metals
In addition to the noble metals,stainless steel plays an important role in the watch world. In fact, it was back in the 1970's that brands really started exploring stainless steel as an alternative to the higher-priced precious metals. Stainless steel is durable, doesn't scratch as easily as the nobles and is often resistant to the elements of water, salt and perspiration. It is still a great option in today's watches, from dress to daily wear and, of course, sport watches.
Titanium watches came about later in the 20th century, and over the past few decades have become all the rage. Titanium is ultralight in weight, about 40 percent less than a steel watch, and incredibly strong – making it an ideal sports watch material. It has antimagnetic properties, is hypo-allergenic and is more scratch resistant than stainless steel. Also, as of late, can be polished or satin finished for a nice look on the wrist. Furthermore, it is corrosion resistant. However, it is not as malleable to work with as steel and therefore typically costs more than steel.
Another thing to take note of when looking at a watch is that some brands coat their steel or titanium watches in colors to offer a stealth or colorful appeal. Those coatings are done either by Physical Vapor Deposit (PVD), or the more expensive and more scratch resistant alternative: Diamond Like Coating (DLC).
Another metal gaining popularity in the past decade or so (but that first made its debut on a Gerald Genta Gefica Safari watch back in the 1980's) is bronze. While bronze is a softer alloy than steel but it has the distinct advantage of changing its patina over time with wear and exposure to elements. Each bronze watch will develop its own unique patina and that makes it a sought after case material among collectors.
Ceramic
Engineered high-tech ceramic has become a material of choice for cases and bezels for many brands. With the initial ceramic watches making their debut in the 1980's (by Omega's sister brand, Rado), engineered ceramic was a concept borrowed from the space industry. Within a decade or so other savvy watch brands began creating entire collections in engineered ceramic, which is virtually scratchproof and typically has a high sheen to it.
Chanel was a leader in its use of ceramic, which initially could be made only in black or white (Chanel's natural colors). Now, however, certain watch brands are creating ceramic in a host of colors that range from khaki green to pale blue and more. Make no mistake, though, developing colored ceramic is no easy feat.
Engineered sapphire is made using a heating and cooling process that renders the materials hard, durable, light weight and hypoallergenic. The material is perfect for bezels in dive watches because they can withstand chemical erosion and they boast antimagnetic properties.
Not all ceramic is created equally, and the ceramic of a luxury watch can differ in attributes from a lower-priced ceramic watch that is more affordable. Additionally, some top notch brands are even presenting their own ceramic alloys. IWC, for instance, blends ceramic with titanium for its patented Ceratanium® that is harder, more shock resistant and more hypo allergenic.
Carbon Fiber
Carbon and carbon fiber watches are another great choice for sporty timepieces especially. The material is extremely light weight and durable and is considered to be about five times as strong as stainless steel. Relatively speaking, a carbon watch will be more expensive than its stainless steel counterpart due to the complexity involved in its making, which requires a special machining process that is an expensive investment. Still, scientists say that carbon fiber can last for more than 50 years without showing signs of wear and tear. One of the nicest things about carbon fiber, other than its stealth appeal, weight, durability and anti-corrosion properties, is its looks. Carbon fiber watches have a distinctive pattern on them that results from the weaving and heating of all of the individual strands of carbon.
Of course, there are a host of other high-tech substances on the market that include sapphire, Kevlar and a variety of other alloys and proprietary advancements. Why not stop in sometime to take a look at the watches we carry that include some of these alternative materials.