C.D. Peacock Appoints Luxury Goods Veteran Olivier Stip to Newly Created Chief Development Officer Role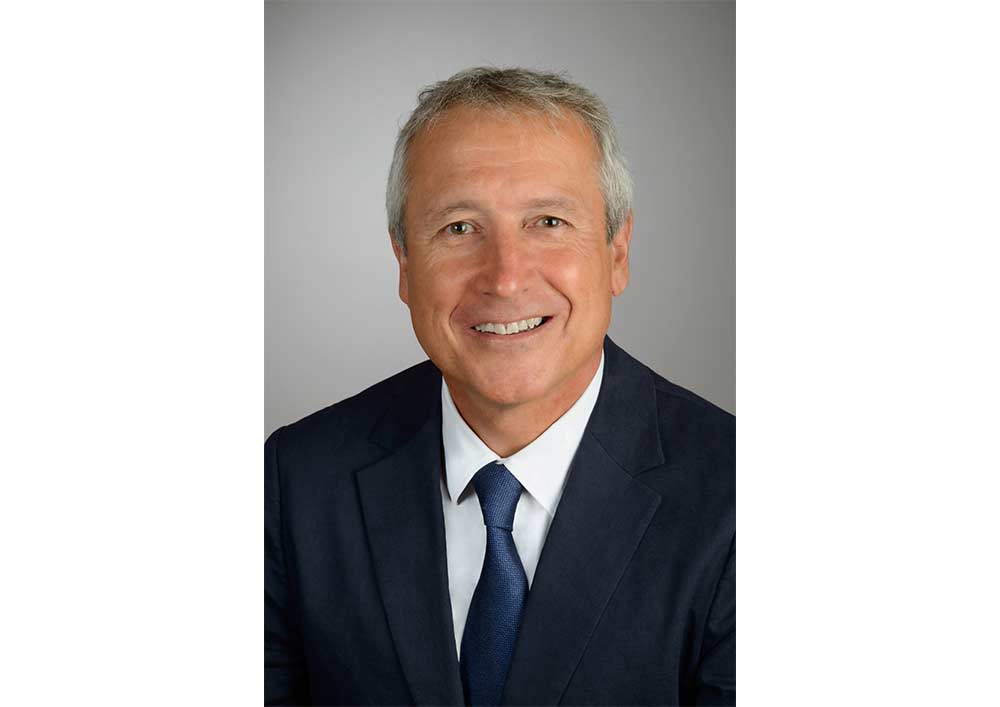 C.D. Peacock, Chicago's oldest jeweler and first business, announced today that watch and jewelry industry strategist Olivier Stip has joined the company as Chief Development Officer, a newly-created role within the firm.  Working closely with C.D. Peacock's Vice Chairman, Steven Holtzman, Olivier Stip will lead both the remodeling and expansion of the stores in Chicago. Stip will also devise the plan for network development and spearhead the brand transformation, reinforcing C.D. Peacock's connection with new generations of clients while remaining true to its Chicago DNA and tradition.
"Olivier Stip's tenure in the Haute Horlogerie & Joaillerie sector will prove an invaluable asset to C.D. Peacock's growth and development plans. He fully understands the significance and relevance of enhancing the client's journey within the luxury environment—which is essential for client acquisition and retention," says Steven Holtzman.
Leveraging a career spanning three decades, Olivier Stip is an accomplished global executive in the luxury goods industry known for his client-centric vision and strategic approach.  Previously, he worked for Chanel as General Manager of watches & fine jewelry for the U.S., developing the business synergy with Chanel Fashion Retail.  Prior to working at Chanel, he was the Senior Vice President of Marketing and Communications for Cartier North America. He contributed to the company's retail acceleration and led the rapid expansion of its iconic Love and Bridal jewelry lines. He has also worked for Piaget International in Geneva where he held the positions of Vice President of Retail and Vice President of Marketing.
"I am thrilled to move to Chicago and join the Holtzman family in their effort to reinforce the influence of C.D. Peacock as the crown jeweler in Chicago and a premier retailer in the country," says Olivier Stip.
Earlier this year, C.D. Peacock announced plans to build a new flagship store in an anchor location in Oakbrook Center.  The two-story 20,500 square foot space will fuse global luxury concepts and local heritage to influence one of the largest and most innovative jewelry and watch stores in the U.S. Offering a premier, reimagined luxury shopping experience, the Oakbrook Mansion will combine the coziness of individual boutiques on the first floor with the entertaining appeal of the "Peacock 1837" Room on the second floor, including private branded spaces, a lounge and a museum.
About C.D. Peacock
Established in 1837, C.D. Peacock is Chicago's oldest jeweler and premier destination for luxury watch and jewelry brands, including Rolex, Cartier, Tudor, Omega, IWC, Chanel, Hearts on Fire and Mikimoto. Family owned and operated, C.D. Peacock has been helping clients celebrate special occasions for 185 years, providing quality family heirlooms that are passed down for generations. Its three boutiques are located in Woodfield Mall, Old Orchard Mall, and Oakbrook Center, also where the flagship mansion is planned to open in Spring 2023. For more information, visit cdpeacock.com or connect with us on Facebook, Instagram and Pinterest
Download All Files
Olivier Stip Chief Development Officer C.D. Peacock