A CLOSER LOOK AT THE PANTHERE DE CARTIER COLLECTION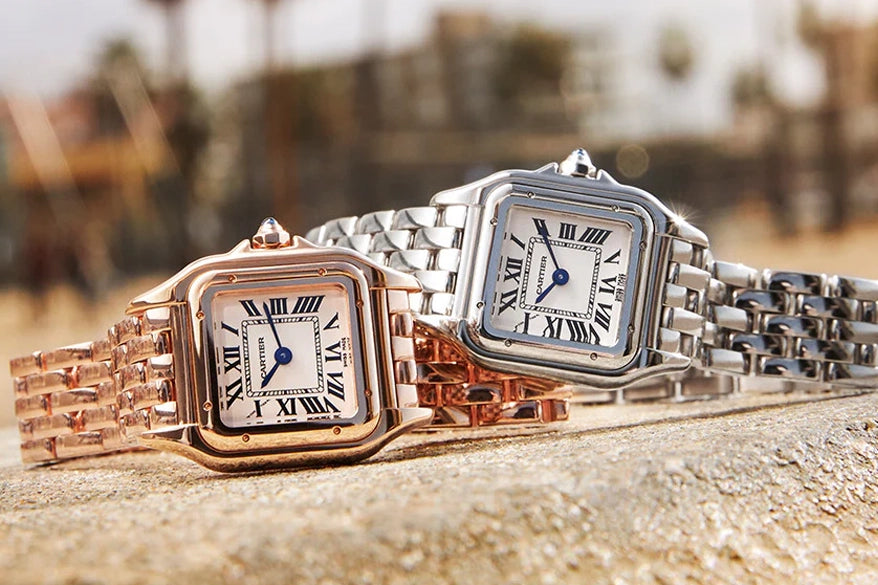 Since its founding in Paris in 1847 by Louis-Francois Cartier, the house of Cartier has been synonymous with luxury, mystical beauty and creativity. The brand's pioneering spirit has always been evident in its luxurious jewelry collections. As far back as the 19th century, the idea of a panther as a decorative motif could be found in Cartier goods.
However, it was in the first half of the 20th century, in 1933, that designer Jeanne Toussaint was appointed by Louis Cartier (also her lover) as Director of Fine Jewelry. Her influences can be found throughout those early pieces, but none so much as the beloved panther motif.
Toussaint is credited with bringing the beloved panther to life in her contemporary designs – making it one of the most iconic Cartier motifs of all time. Since she embraced the big cat as a symbol of mystery, feminine beguile and selfconfidence, this grand animal has served as the muse for Cartier designers ever since.
Continually re-interpreting the Panthere motif, Cartier has brought the concept to life in its watch collections, as well as jewelry. The panther first made its way to the brand's Swiss-made timepiece collection in 1983 in the form of a square case with cushioned corners. The watch boasted a bold, integrated bracelet with links that were incredibly supple just like the cat's moves. It was an instant success
In fact, the Panthère de Cartier watch – with its great '80's vibe – enjoyed much fame during the 1980's and 1990's and was seen on the wrists of celebrities like Madonna, Gwyneth Paltrow and others. Unfortunately, it was discontinued in 2004, but that didn't stop true Cartier watch lovers from seeking it out on the pre-owned market.
It was so in demand that it was re-launched in 2017 with subtle updates. The concept was to make this a true jewelry watch with a metal bracelet that felt more like fabric than metal and without needing to overdo it on the diamonds. Cartier added multi-row wrap bracelets, manchette shaped pieces and mini versions for a sophisticated selection for women in the know. The smaller sizes were sleeker and more in tune with the 21st century.
The collection to date includes pieces in rose gold, white gold and yellow gold, as well as a mixture of the different colors. They come with diamond settings on the bezel, or devoid of diamonds.
Recently, too, Cartier added four more magnificent versions in smaller sizes perfect for any wrist. The new watches boast dial colors and with diagonally crisscrossed segments on the dial that offer a great play on lights and shadows and exude a contemporary appeal.
The versions include an 18-karat rose gold version set with a diamond bezel and a golden plum colored dial, an 18-karat yellow gold version with a golden-hued dial, and two steel models, one with anthracite gray/black dial and no diamonds, or with midnight blue dial and 36 brilliant-cut diamonds on the bezel.
Immediately identifiable from across a crowded room, the Panthere de Cartier collection is the brand's quintessential jewelry watch thanks to the ultra-flexible bracelet and the stunning cushion-cornered square case. Measuring just 6.05 mm in thickness, the pieces – powered by quartz movements – are true statement makers.